How to order ?
There are 4 simple steps to get your tracks masterised.
After that you'll be contacted by email as quickly as possible to confirm your purchase, to give you all the details and to start work on your tracks.
How do I test your mastering service for free ?
Just complete the Form, describe which service you require, give infos and a reference artist / track tittle.
Press the WeTransfer logo under the Form to upload your track.
The free trial service is offered just for 1 track and will not exceed a duration of 5 min.
No compressed file format is accepted to test the service. You need to upload a minimum of a 16 bit / 44.1 Khz track.
Read the "Mastering preparation" FAQ part and follow the recommendations.
A link to download the mastered file to compare with the original will be sent back by email as quickly as possible.
Mastering preparation.
There are some things to know and to do before sending your mix for mastering.
Firstly, you must be proud and happy with your mix. Don't expect that the mastering process can fix everything that does not work into your mix. Mastering can make a good mix sound better and louder, for sure. But I can't do miracles or perform magic. Keep this in mind, garbage in, garbage out.
If everything is ok, ask yourself if it's more interesting to send a stereo or stems of your mix-down. The choice is yours, there are no rules. Stems could be an easier starting point if the material is complex and offers more flexibility to fix things with more control. It could be a good way to save time and to go further too.
Leave a sufficient headroom. Peaks level must be between -6 to -3 DBFS.
If you're using plugins on the master track of your DAW, like a compressor, a limiter, or anything else to process the dynamic scale, please disengage all of them.
Export your song with the same bit rate and frequency of your project. Don't use any sort of dithering or noise shaping process. Ideally 24 bit / 44.1 Khz or more, up to 24 bit / 192 Khz.
Leave a few seconds of silence at the beginning and at the end of the track to preserve reverb tail and be sure not to cut useful material off.
Fade out could be done by yourself if you respect the previous recommendations, or it can be done for you if you provide indications.
You need to provide all information about tracks and album. (song title, song order, song spacing, album name and cover picture, ISRC codes.)
Tell me what type of output files you need. ( mp3, AAC iTunes +, Aif, DDP file…)
Use the form in the main menu to detail your requirements.
How to upload my tracks ?
To upload your tracks just press the WeTransfer logo at the bottom of the Form page.

To reach this page. https://williamsmastering.wetransfer.com/
Press the button "I agree".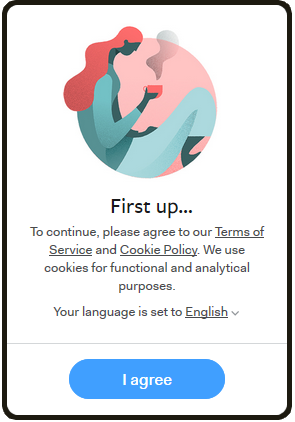 Enter the e-mail address "contact@williamsmastering.com" into the "Email to" field .
Enter your own e-mail into the "Your email" field .
Add a message if you want in the "message" field.
And press the blue plus button "+" to add your files through a search window or just drag and drop your files into this field.
If you have more than one file to upload, it would be a good idea to place them into a folder and to name it before sending to me.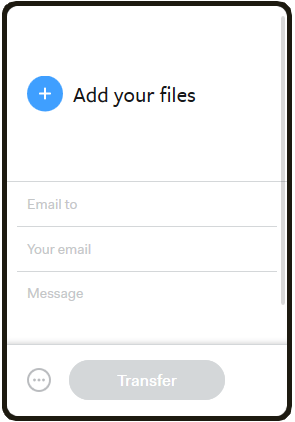 The next step is to press the "Transfer" button. An email will be sent to you to confirm the transfer and to me to give me the download link to get your files. When the download is done, you will be sent a confirmation email.
It's just that easy!
What about the services and prices ?
On williamsmastering.com I offer two types of service.
Mastering and consulting.
Here you can get a free trial for the mastering service.
There are absolutely no hidden charges. It's all-inclusive with one price per song. For that, you get all the output formats available including DDP file with its player by providing either a stereo track or stems (up to 8).
Revisions will be made until the result sounds right for both of us within reasonable limits. ( as defined by me 🙂 )
If you need an additional track like an instrumental or a radio edit of an already mastered track, it's included too.
No extras, no surprises, no complex calculations to know what you should pay.
Consulting is a service paid by the hour. Contact me by my email before you order and describe what you need. I will send you back my best price.
Who is behind williamsmastering.com ?
My name is Thomas Williams. Born and bred in France. I am a professional audio engineer since the beginning of 2000 and musician since 1993. I have worked as freelance for several studios, theatres and concert halls. Then in 2006, I created my own recording studio. Alone at the beginning, soon after many people joined me in the adventure and then we were 5 associates.
Today my only job is mastering for my pleasure and yours.
I have worked on hundreds of projects, recording, mixing, mastering, for film post-production, artists and labels in lots of different styles from rap, reggae, RnB, trip hop, electro, EDM, minimal to jazz, classic, heavy metal, classic rock and much more.
Like everyone I have my preferences but the truth is that I find pleasure in working in any style of music. Each time it's a new challenge, a new horizon, and it's what I like in this business; discovering a new universe with each new project.
What is mastering ?
Mastering is the last step before releasing a song after the recording and the mixing process. Mastering is about how to get an industrial standard product and the professional polished sound that your records deserve. The first step for a mastering engineer is to listen with an accurate system to what sounds good and what needs to be fixed. During the mastering process we can do a lot of things to get much better results than the original file but remember, there are no miracles. Garbage in, garbage out, that's the cruel truth. The mastering process can optimize dynamic and tonal equilibrium and get your songs louder properly, for sure but cannot fix big mixing mistakes.
What is "stem mastering" ?
Stem mastering is about splitting your mix into several groups (drums, bass, guitars, vocals…) to give more control and dedicated processing on each group during mastering.
No real benefit for an already great mix but this can be a good solution for a more complex mix.
It can be a good thing to have the opportunity to make changes on the low frequencies of the bass without consequences on the low frequencies of the kick drum for example. It may be very useful to have access to particular parts of the mix. It's a way to save time in certain cases, or just fix problems that could not find a solution any another way.
It's one of the reasons why I don't ask for additional fees, I let you make the right choice for your mix.
eg 1
stem 1 – Full mix (as a reference point)
stem 2 – Instrumental
stem 3 – background vocals
stem 4 – Lead Vocal
eg 2
stem 1 – Full mix (as a reference point)
stem 2 – Kick
stem 3 – Snare
stem 4 – Rest of the drum kit
stem 5 – Bass
stem 6 – Guitars
stem 7 – Rest of the instruments
stem 8 – Vocal
stem 9 – Effects
Please don't forget to keep the same starting point for all stems and to give a full mix as a reference point.
What is the difference between home and pro mastering ?
The million dollar question!!!
You hear a lot of things about this subject and all of them are not false. But the question is not if a home made audio master can sound as good as a professional audio master. Sure it could. (Then you must be wondering why pay for it, right ?)
Simply, because mastering is about experience, gaining mastery of all the processes involved in this kind of work, having an accurate monitoring system, an appropriately sound proofed room and all the tools to get the job done.
If you have all of those, try it yourself and keep the money. But if you don't and you really want professional results, then you have come to the right place and to the right guy.
What is DDP file format ?
The DDP file (Disc Description Protocol) is a digital model of your future CD, it's the professional format required by CD manufacturer. DDP files allow you to set all of the parameters for the CD such as the cross fades, the gap between each track and information as artist name, album title…
When I send you the DDP file of your project, I also provide you a player to read the file and burn a CD if needed.
Why does vinyl need an optimised master ?
Vinyl is a different medium than a CD with several technical constraints and it needs to be mastered differently to provide an optimised master to your lacquer cutter.
That constraints are, phase, low and high frequencies, sibilance, the dynamic range…
A loud digital master that works for CD usually does not translate well to vinyl, and does not guarantee that you'll end up with a loud record. The loudness of your vinyl will be determined by the lacquer cutter based on the length of each side, low frequency content, and other variables.
Recommended Optimal and Maximum times per sides for vinyl. (.eg) 
12″ – 33 1/3 RPM                    
OPTIMAL – 16 minutes per side         
MAXIMUM – 22 minutes per side                 
12″ – 45 RPM
OPTIMAL – 12 minutes per side
MAXIMUM – 15 minutes per side
10″ – 33 1/3 RPM                   
OPTIMAL – 11 minutes per side           
MAXIMUM – 15 minutes per side                 
10″ – 45 RPM
OPTIMAL – 7 minutes per side
MAXIMUM – 9 minutes per side
7″ – 33 1/3 RPM          
OPTIMAL – 5 minutes per side           
MAXIMUM – 6 minutes per side                 
7″ – 45 RPM
OPTIMAL – 3 minutes per side
MAXIMUM – 4 minutes per side
What is the meaning of "mastering for iTunes" ?
"Mastering for iTunes" is more than marketing hype. It's a list of recommendations and a set of tools to provide audio masters with a certain standard for the iTunes service. When a track is transcoded from an uncompressed audio format like .WAV or .AIFF to a compressed audio format like .AAC or .MP3, some clipping and distortion can appear. The Apple recommendations and tools help to monitor and keep that risks under control. By purchasing a "Mastered for iTunes" release, you are buying a product that has been mastered and tested to respond to iTunes specifications.
http://www.apple.com/itunes/mastered-for-itunes/
Dynamic range & Loudness war
It's a complex subject and i can't summarize it, but you can find good explanations with the following links.
http://www.soundonsound.com/sound-advice/dynamic-range-loudness-war
https://en.wikipedia.org/wiki/Loudness_war
My opinion is that Loudness War was a terrible mistake in the audio industry history and had no sense at all.
Now, iTunes Radio service and a lot of streaming services apply a leveling process to all tracks so the more dynamic audio masters sound better than the louder ones. Today there is absolutely no reason to be louder than the others.